Why Does Edge Control Turn White?
WHY DOES EDGE CONTROL
TURN WHITE?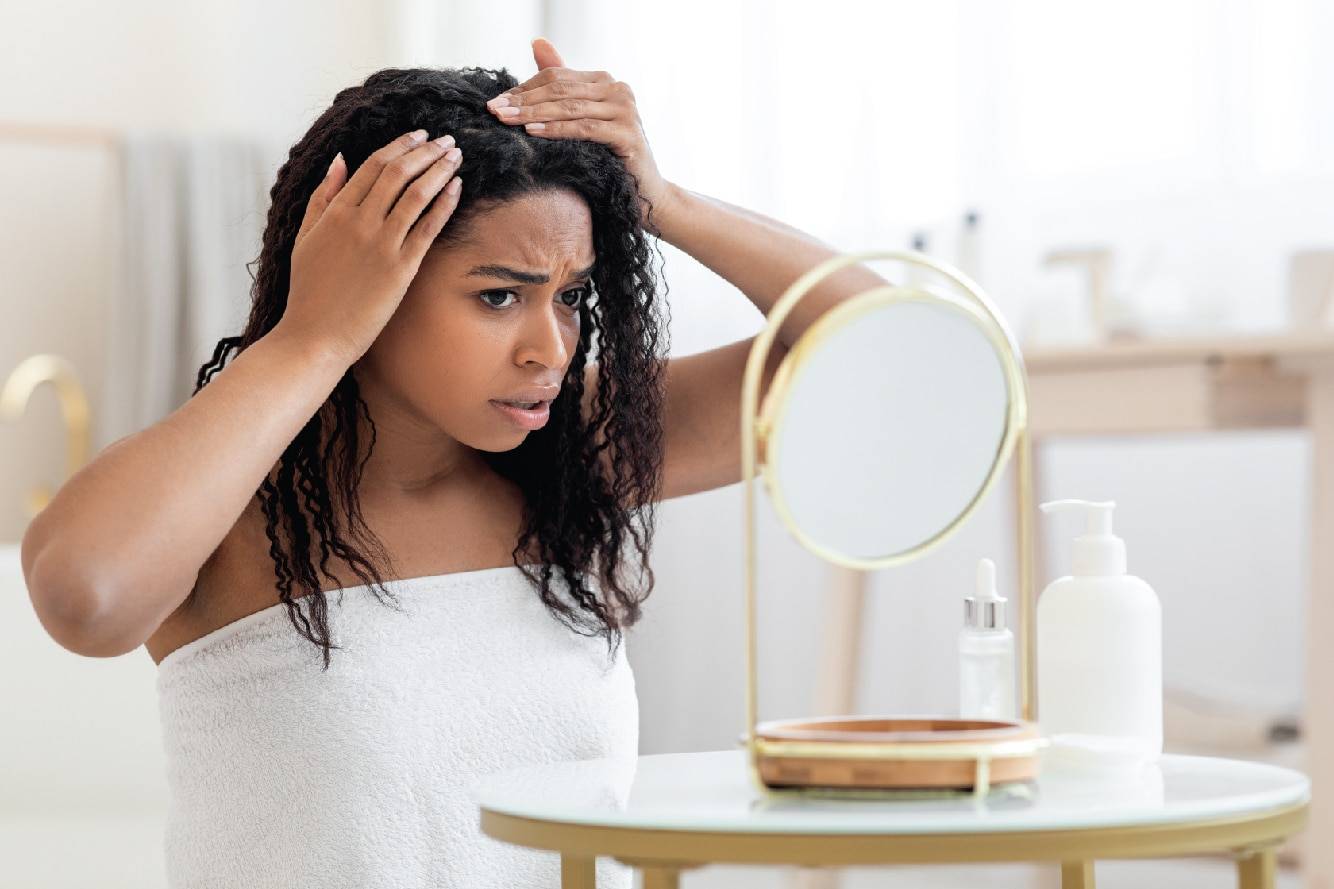 Have you ever experienced applying edge control on your hair, only to have it turn white and flaky after a few hours? If so, you're not alone. This is a common problem that many people face, and it can be frustrating, especially if you have a special occasion or an important event to attend.
CAUSES OF WHITE RESIDUE IN EDGE CONTROL
Firstly, it's important to understand what edge control is and how it works. Edge control is a styling product used to lay down the edges of your hair. It is made from a mixture of ingredients such as water, oils, waxes, and gels. These ingredients work together to create a smooth and sleek appearance, keeping flyaways and frizz at bay.
Another factor that can contribute to edge control turning white is the amount of product you're using. If you apply too much edge control, it can build up on your hair and scalp, leading to a white, flaky residue. It's important to use a small amount of product and build up gradually if needed, rather than applying a large amount all at once.
Additionally, using edge control on wet hair can also cause it to turn white. When your hair is wet, it's more porous and can absorb products differently. This can cause the edge control to dry differently and leave a white residue.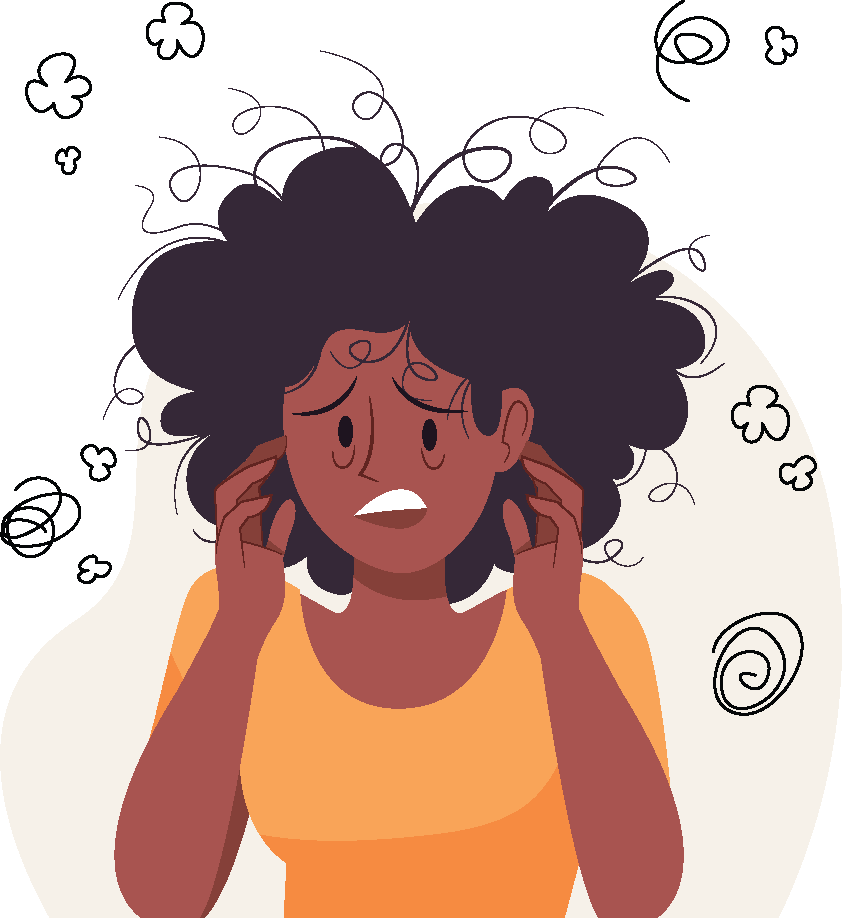 TIPS TO PREVENT EDGE CONTROL
FROM TURNING WHITE
Choose an natural hair edge control product that is water-resistant. Look for products that contain ingredients such as tea tree leaf oil, peppermint oil, aloe leaf extract, which can help to repel water and prevent the product from turning white.
Use a small amount of product. As mentioned earlier, using too much edge control can cause buildup and lead to a white residue. Start with a small amount and build up gradually if needed.
Apply edge control to dry hair.This can help to prevent the product from drying diferently and turning white.
Avoid using edge control on wet hair. As mentioned earlier, wet hair can absorb products differently and cause the edge control to turn white.
Make sure to evenly distribute the product throughout your hair. This can help to prevent buildup and ensure that the product is evenly distributed.
FACTORS TO KEEP IN MIND WHEN SELECTING
AN EDGE CONTROL PRODUCT FOR YOUR HAIR
When looking for the best hair edge control product, there are a few key factors to consider to ensure that you choose the best one for your hair. Here are some things to keep in mind: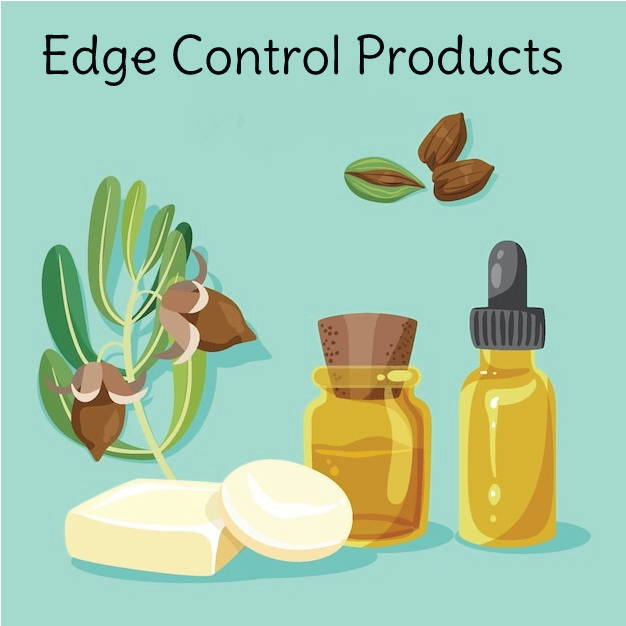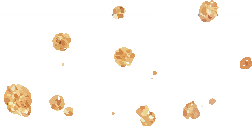 Ingredients: Look for an edge control product that contains natural, nourishing ingredients like shea butter, coconut oil, or argan oil. Avoid products that contain harsh chemicals or alcohol, which can dry out your hair and cause damage.
Hold: Consider the level of hold that you need for your hair. If you have thick, coarse hair, you may need a stronger hold product, while those with finer hair may prefer a lighter hold.
Texture: Look for an edge control product that has a smooth, creamy texture that is easy to apply and doesn't leave any residue or flakes.
Reviews: Check out online reviews from other people with similar hair types to see what products they recommend. This can give you a good idea of how effective the product is and whether it's worth investing in.
Brand reputation: Choose a reputable brand with a history of producing high-quality hair care products. You can do some research online to find out more about the brand's history and reputation.
Ultimately, the best edge control product for you will depend on your individual hair type and preferences. It may take some trial and error to find the perfect product, but by keeping these factors in mind, you can narrow down your options and choose a product that will work well for you.
VOTED BEST EDGE CONTROL
FOR BLACK HAIR