• Your hair is your crown - Our hair is most important to us. It is our crown and how we express ourselves as Black women

• Stop Damage Before It Starts - Our hair is so important to us, we want to make sure it never has to go through damage like a lot of other products you can find out there do today.
• Use the best for your hair - We stand behind the quality of our products and know that you'll love what they can do for your hair when you give them a try!
What's included:
Mane Drops: Rapid Hair Growth Drops with all natural proven formula and expect to see results within weeks. Safe for all hair including alopecia
Glow Manetainer Edge Control: Holds all day, even the toughest of hair (including 4c) and doesn't flake or leave any residue. It has a pleasant smell and applies clear
Glow Manetainer Edge Control

Mane Drops: Hair Growth Serum
How to apply our
Glow Manetainer Edge Control
On clean hair, start by gently brushing down edges.
Next, apply a small amount of Glow Manetainer Edge Control around edges and smooth with fingertips until dry.
Lastly, gently smooth edges down with brush and fingertips.

Repeat all steps if additional hold is needed.

How to use our
Glow Mane Drops:
Hair Growth Serum
Apply 2-3 drops to scalp or areas of hair where breakage occurs, 2-4 times a week as needed
Repeat step 1 for 4-6 weeks
Be sure to track progress with photos taken each week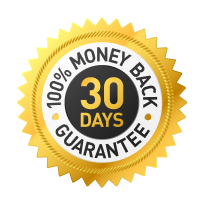 Our Promise: Love it or Get a Full Refund
We're 100% confident about our products, we'll give you a FULL REFUND if you don't absolutely love it.